We Are Just Getting Started!
Posted by ROLF WILLIAMS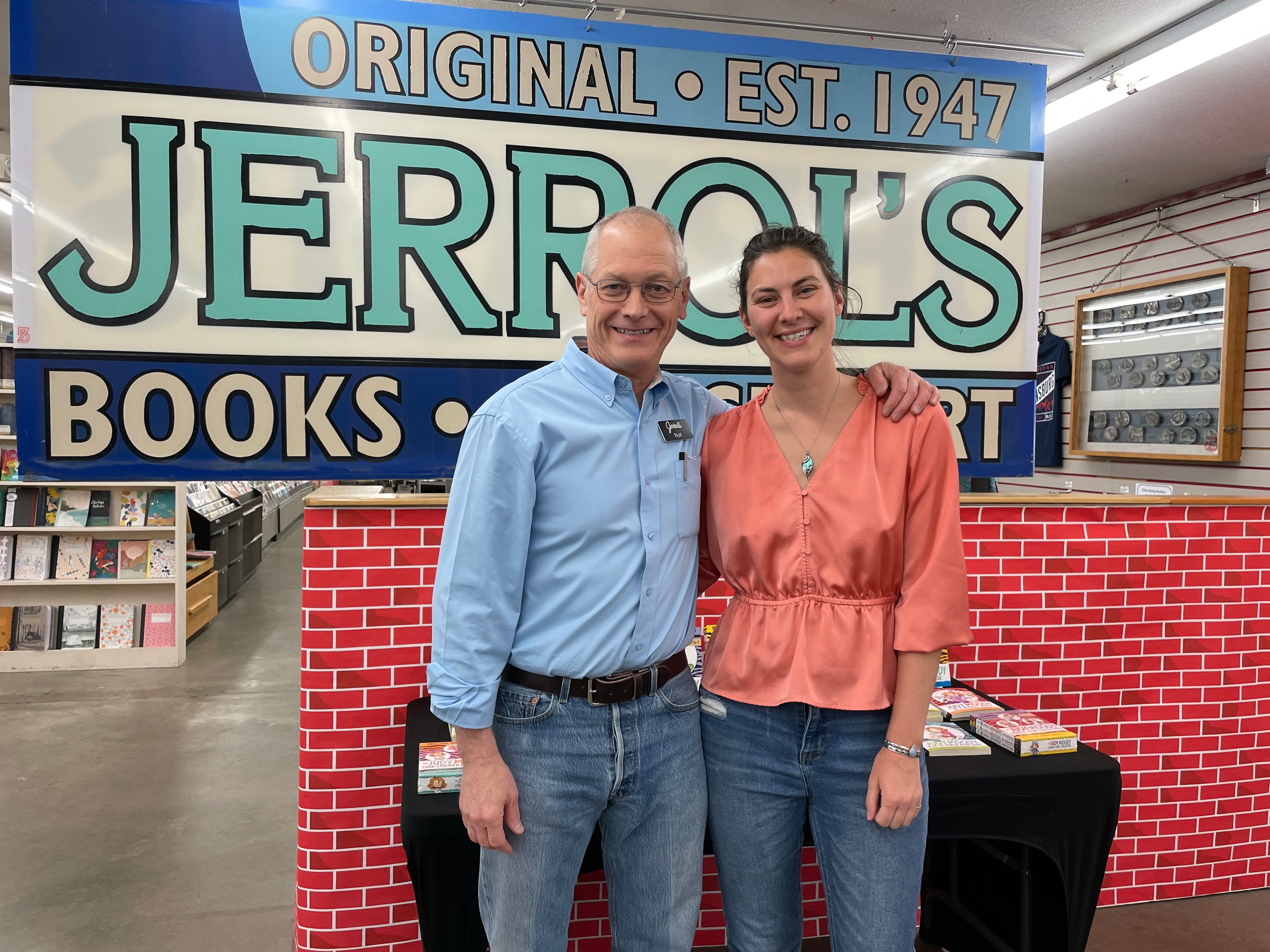 As Jerrol's approaches our 76th anniversary on June 21st, 2023 there is a new chapter beginning. Amy McClelland, my niece, has joined our Team as Frontline Team Leader. She comes to us from Bright Side Bookshop (www.brightsidebookshop.com)  in Flagstaff Arizona where she was their store manager for the past five years. Amy brings to us a desire to help people, a love of reading and sharing books, and is a burst of sunshine. Best of all she seems willing to put up with me… for now anyway.
Amy, my daughter Jordan, wife Michelle and I have spent the past 16 months discussing and creating a plan for Amy's arrival. Part of that process was to uncover our Family Mission Statement. It reads as follows-
Jerrol's is our family's greatest legacy. Our overarching goal is to see that Jerrol's continues to be a viable business for the next generations to take over, should they choose and earn it. While the business may change with each new leadership team, we will look to the future while honoring the past, using our core values to guide our decisions.
Family Goals
Jerrol's will be family led and owned for the 4th & 5th generations and beyond
Be a leader in our community
Earn the lifelong loyalty of our Team and our Clients
Operating Values
Our products will do no harm
Help others
Strive to improve our business, ourselves, and our community
Support and promote diversity through our actions
Follow our 12 points of culture – You can view all 12 points at 12Points.Jerrols.com
Role of the family
Leadership and Ownership
Prepare future generations for roles in the business
Educate family members of opportunities available, if they choose and earn it
In exploring possible succession, I have come to learn that this will be the greatest test of my leadership to date. If we are successful, Jerrol's is on its way to another 50 years of helping and serving the people in our community.
Collection 2019
Sale 70% Off
Title for image